Fish Report for 9-7-2020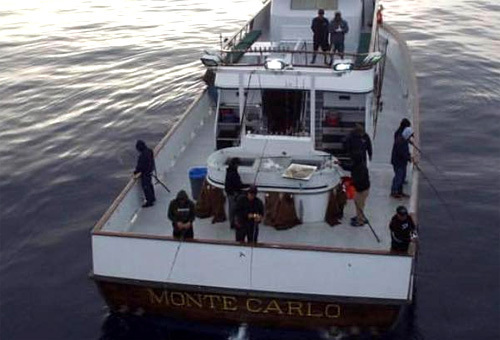 Monday Wrap Up Report
9-7-2020
Monte Carlo Crew

The Monte Carlo out of 22nd Street Landing in San Pedro, CA checked in with us today.
On our 1/2 Trips today we finished with 1 California Scorpionfish, 4 California Sheephead, 155 Ocean Whitefish, 14 Rockfish, and 6 Vermilion Rockfish for our AM trip. For the PM trip with had 7 Bocaccio, 84 Rockfish, and 12 Vermilion Rockfish.
Check them out online at Monte Carlo Sportfishing.com or call (310) 832-8304.
AM 1/2 Trips run 6:30 AM- 12:00 PM
PM 1/2 Trips run 12:30 PM- 6:00PM
Twlight runs 6:30 PM-12:00 AM (Thursday-Sunday)